It's really WMC! Want to know where your beloved WVUM DJs are playing? Here's a rundown after the jump.
Check back tomorrow for some of our other picks for fun WMC parties, and keep it locked for chances to win passes to all the parties at the Shelborne and the Electric Pickle.
Basically I wrote this long awesome post that took me forever, and now it's gone. So here are the flyers, for timeliness.
In order of seniority (luv ya guys):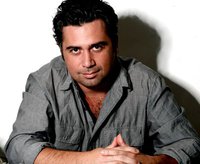 DUNCAN ROSS /////
Tuesday, March 8th:
LAURA (OF MIAMI) SUTNICK ////
Thursday, March 10th
Saturday, March 12th
ALEX ZINN (SPINNZINN) ////
Tuesday, March 8th
Wednesday, March 9th
ALEAH AXIOM ////
Thursday, March 10th
Friday, March 11th