Indie hip-hop group ASTR with their debut Varsity EP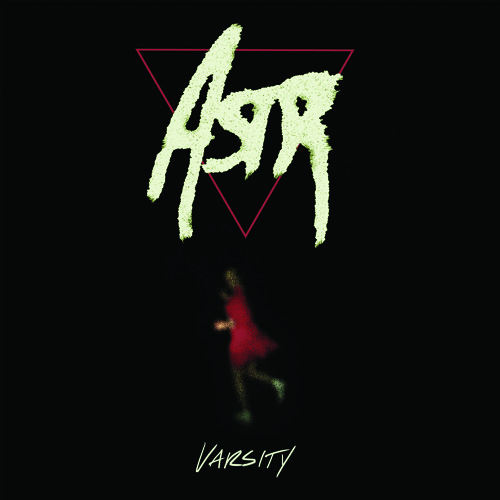 Coming out of Manhattan, ASTR is a two piece act whose dark vibes have made waves onto the blogosphere. The two-piece hip-hop indie act released their first EP on January 21st, with an underlying infectuous pop energy adding to their signature sound. Their fusion of Adam's hip-hop instrumentation with Zoe's vocals complement each other perfectly, and I can't keep myself from feeling the amount of dedication that they have put into their work.
The opening track "We Fall Down" matches Zoe with a growling saw-bass to keep the listener on edge, but Adam also draws in tropical sounds and samples for contrast. The next track, "Operate", is wonderfully sinister, opening with a cackling witch's laugh, and then adding tension with sporadic stops, only broken by a throbbing, hollow kick drum. Then Zoe's voice soars through the speeding chorus driven by the quick, syncopated snares. "Blue Hawaii" is another great take, synthesizing vocal splices, siren synths and dancefloor-ready beats straight out of the trap scene, and they could not have pulled it off more masterfully than they did. Keep on the lookout for ASTR, they have the potential to make it big even before anyone realizes it.
Check out ASTR at: