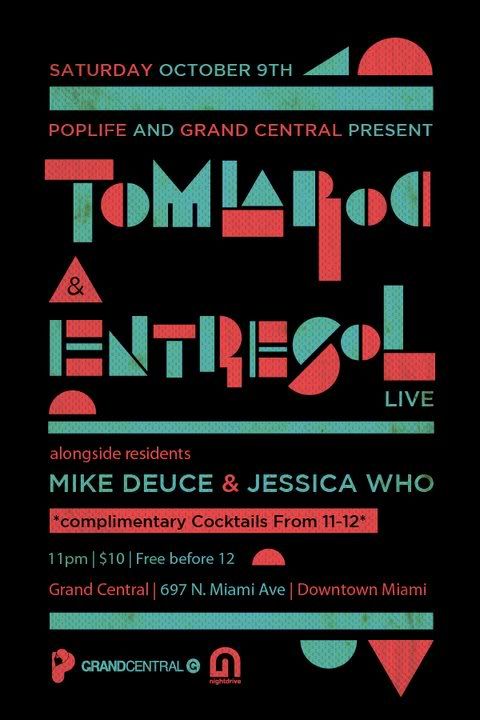 Entresol | Formal Matter (Kabuki Iron Kolors Remix)
The Hundred In The Hands | Gigantic Tom Tom
Trophy Wife | Take This Night
Summer Camp | Round The Moon
The Lovely Feathers | Frantic
Tom Tom Club | As Above, So Below
Florence and The Machine feat. Gilbere Forte | Dog Days Are Over ( Yeasayer Remix)
Flying Lotus | Do the Astral Plane
ArnHao | Oh?! (Intangible Fantasy)
Casiokids | Finn Bikkjen!
The Vanish | Heartbeat (Beaumont Alt Remix)
Nite Club | Time Fighter
Women | Heat Distraction
Unknown | indian psychedelic
Cosmo Black | When Night Becomes the Morn (DCUP Remix)
Apache Beat | Another Day (Aaron LaCrate Remix)
Nite Jewel | Another Horizon
Phoenix | Fences (Coupons Unfinished Beach House Remix)
Small Black | Photojournalist
Deerhunter | Helicopter (Diplo & Lunice mix)
TOSHIYUKI YASUDA | Tolo Típico (Los Recyclers' Apagon Remix)
El Guincho | Frutas Del Caney
Maria y Jose | Corazón Corazón
Ghostpoet | Morning (feat. Micachu)
Javelin | Lindsay Brohan
exillon | stomper
Bertrand Burgalat | Pleased Me
Grizzly Bear | A Good Place (Soft Pink Truth's Blow By Blow Remix)
Vampire Weekend | Cape Cod Kwassa Kwassa (The Teenagers Remix)
Matt & Kim | Good Ol Fashion Nightmare (CAIRO Remix)
CHECK OUT NIGHTDRIVEMIAMI.COM FOR FREE MP3 DOWNLOADS!!!!