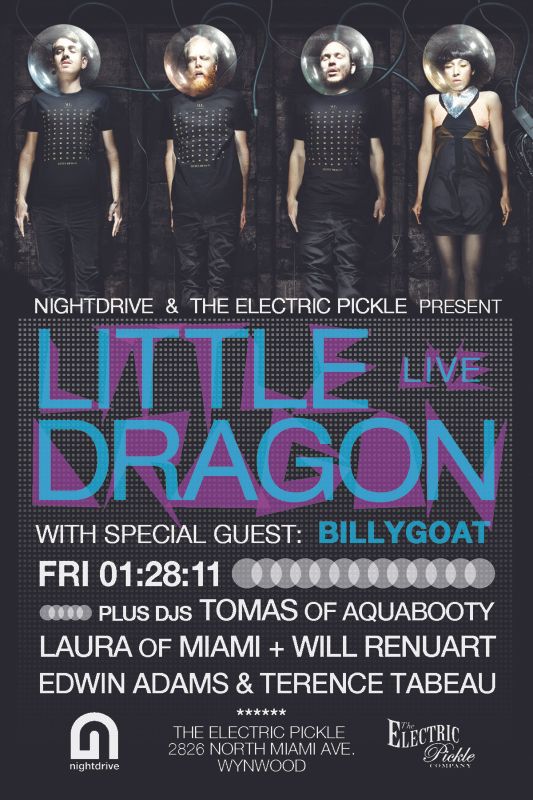 Korallreven | Honey Mine (Dan Lissvik Remix)
Star Slinger | Like I Do
Little Dragon | Blinking Pigs (1-O.A.K. 'God Made Me Funky' Remix)
Hot Chip | Alley Cats
Lone | The Birds Don't Fly This High
Ladytron | Cmyk
Airport Angst | Never Forget the Golden Age
Millionyoung | Replicants
Christoph Andersson | Cache (mastered 16-bit v3)
Ali Love | Doing The Dirty
T.E.E.D. | Garden (Jesse Rose Remix Radio Edit)
Sleepover | Burn
Dye | Nike
Architeq | Sleeping Bear Lament (James Pants Remix)
James Blake | Footnotes
Mount Kimbie | Before I Move Off
Darkstar | Aidys Girl Is a Computer
Tahiti 80 | Darlin' (John Talabot 's Oscuro Baile Remix)
Hercules And Love Affair | My House
Pony Pony Run Run | Walking On A Line (Mikix The Cat Step Remix)
Lazer Sword | Shot In The Nite
ANORAAK | Talking in your sleep (The Romantics Cover)
Games | It Was Never Meant To Be ( Games Remix)
Small Pyramids | I Want Blood
Kim Ann Foxman | Creature
Booka Shade | Bad Love (Azari And III Remix)
CHECK OUT NIGHTDRIVEMIAMI.COM FOR MORE MP3S!!!